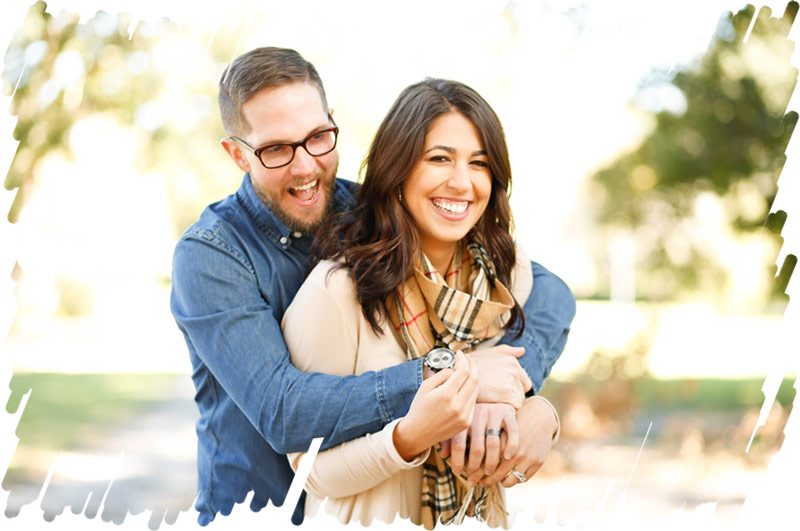 At Mountain Land Properties, LLC we work hard to make sure each of our clients has the best experience possible when buying or selling real estate in the Westcliffe, CO area.

Don't take our word for it. See what our clients have to say...
Sarah has ben AMAZING to work with. She represented us in selling our small, off-grid cabin outside Westcliffe, and she went the extra mile in many ways. Not only did the property sell for a solid price, it sold quickly (and it was not an easy property to market or sell given the location). She coordinated local resources on our behalf, such as septic inspections, met us out at the property to facilitate and help get everything prepared for sale, and guided us through every step of the process. We're planning to work with her again as we look for our next property in the area. Highly recommended. She is a lovely person with rock-solid integrity.

Zillow User - nels9
My family and I have lived in Custer County for 20 years. We have bought and/or sold 6 properties since living here. If you are looking for someone who will actively work to either find you the perfect property you are looking for or find the perfect buyer for your property, Sarah Flynn is the best choice for the job in my opinion. I have never seen another realtor work as hard as she has to get the job done. Sarah does NOT just list your property and forget about you. She goes beyond MLS and local advertising, and really customizes the best plan to sell your property. Sarah is also a great source for helping you buy property. Her knowledge of the area and experience as a realtor are real assets. Also I am very impressed with her friendliness, professionalism and work ethic. I hope she continues as a realtor for years to come because I will not be looking for another realtor as long as she is in business.

Zillow User - joannajnz
Sarah Flynn was our real estate agent and represented us in the purchase of our retirement home in Westcliffe, Colorado. She assisted us for about a year showing us numerous properties throughout Custer County. Her primary concern was finding the right residence for us in our price range. In April we finally found a residence in the Lake Deweese area that was in our budget and we submitted an offer. She assisted us in the negotiations for the purchase price which was 18,500.00 below the listing price. When the house inspections was conducted Sarah was there with us and we discovered some deficiencies in the plumbing of the residence. She assisted us in negotiating a further reductions in the purchase price to cover plumbing repairs. Sarah was totally professional and did a terrific job in representing us. She is very knowledgable of the properties available in the various neighborhoods available in Custer County. Anyone looking to purchase property in the Westcliffe area should definitely employ Sarah Flynn of Mountain Land Properties as their real estate agent. Dale and Diane Wilks

Zillow User - seasister1
My husband passed away last year. It became apparent that I could not stay in my home without him. I was referred to Sarah Flynn by Gene Neiges, a neighbor, friend and also a realtor.
I would like to be able to say that Sarah was professional but I can't. She was more than professional. She was also personable, caring, knowledgeable, and quite helpful to me. When I had issues with the contract, she was so great at explaining things to me and keeping me grounded.
My house sold very quickly and she was there to help the entire way.
You see, when your realtor is a part of your community, and your community is Westcliffe/Silver Cliff, Colorado, there is no doubt you will receive the best treatment. She was aware of my situation, kept me informed of all dealings and was a friend when I needed one. She and the buyer's realtor worked very well together in keeping both sides not only apprised of what was happening, offers, counters, but I was very impressed by their efforts to help the buyers and me get to know each other and become friends.
I enjoy Sarah Flynn not only as my realtor but as my friend. She is interested in her community and is active in community service as well. I would not use someone who was not involved in giving back.
I can't say enough good about my experience.

Zillow User - zuser20161006131553270
Sarah was great to work with. Even through tough situations she took care of me,helped me with decisions and got my place sold. Was there when I couldn't be for inspections etc
Highly recommend this honest, hard working lady.

Zillow User - spulliam925
Sarah very fairly and equitably handled both sides of a non-residential land only real estate transaction for us, to include finding a bank that would finance our decidedly non-conventional purchase of a vacant lot in a very remote area. She was timely, helpful, and knew where to find us what we were looking for. Will definitely use her for my future purchases in the area without hesitation.

Zillow User - sebastian sassi
Sarah was wonderful to work with. A lot of other agents brushed me off because I was looking at vacant land and the commission was never going to be that big. But Sarah didn't treat me that way at all.

She took all the time to answer my questions, she went out and walked the property with me, she contacted the seller for me and negotiated a better price for me. She handled every aspect of the deal and all the contracts and kept me informed via phone, text and email during the whole process.

I was really happy with Sarah. I can't say enough good things about her.

Zillow User - Aaron Byerly
Sarah is the perfect realtor - totally knowledgeable and responsive to any and all questions during the entire process. She gave us the guidance we needed after trying to sell our home by owner for several months. She truly represented us in the best possible way from the time we listed our property with her through the closing, looking out for our interests and competently working through last minute challenges.
We are very happy with Sarah's commitment to getting our home sold in a timely manner and highly recommend her to any prospective buyer or seller.

Zillow User - Robyn Perry
On a Saturday in the fall of 2017, we walked into the first real estate office we came to in Westcliffe. It happened to be manned by Sarah Flynn of a husband / wife brokerage company.

She impressed my wife and daughter (and myself) with her knowledge, friendliness, and helpfulness. The next spring when we were ready to sell our house and move to Westcliffe, she took quality time to help us find an excellent property and then walked us through the sometimes complex and stressful situations that real estate transactions can involve, particularly with a sale and purchase back-to-back.

We are now getting settled into our new property and adapting to this delightful, beautiful area of my home state of Colorado, in a place more like Colorado used to be.

We believe Sarah's positive qualities to be: honesty, integrity, patience, knowledge, experience, and listening skills.

Zillow User - Dwall058
I am pleased to recommend Sarah to anybody looking to buy or sell a home in the Westcliffe area. She was invaluable to me during the whole process of buying a home long distance. Her knowledge base and professionalism are second to none and I would certainly use her again for future real estate transactions.

Zillow User - tlckathleen9
Great intermediate between the seller's agent, financial institution, and title company; since we live out of state. At our request she directed us to the courthouse basement for more information on covenants, then upstairs at the courthouse for additional tax information. She had a great working relationship with the local bank.

Zillow User - shellbeetay
Sarah Flynn is easy to talk with, listened to our needs, represented us and our needs with professionalism and expertise. When my husband and I needed estimates for a build out on existing shell home we were intending to purchase, she linked us up with reputable contractors one of whom we hired and were more than satisfied. Sarah knows the market, has a strong sense of integrity, will do what is needed to assure that your real estate experience goes smoothly.

Zillow User - stodolam
I'm very happy I chose Sarah Flynn to help me buy my house. She knows the area, worked with me in my price range, and was available around my work schedule. She helped me through the whole buying process- she is someone you can depend on to go out of her way to help.

Zillow User - cschwartz316
Sarah was very sweet and lovely to work with. She was very patient when I started to wigg out. After the deal was closed she was willing to come out to our property to walk and Mark the lines for us.

Zillow User - MARY "MALIA" JOHNSON
Sarah sold 2 properties for us and we purchased 2 properties with her assistance. She listened to what we wanted and was professional and knowledgeable about selling and buying properties. She answered my calls or text promptly and always kept me updated on the progress of the contracts. After working with Sarah I know what I was missing with some other realtors. We would highly recommend her and use her services again if we are looking for more properties.

Zillow User - debcaldwell08
After interviewing a half dozen local real estate professionals, I concluded Sarah was the best fit to sell my home. She knows the area and brought me a buyer in just a number of days and we were under contract for more than the asking price. I would not hesitate to recommend Sarah for your real estate needs
Zillow User -
shsell1
Sarah is the consummate professional. She is also a great person to be with. Friendly, comfortable to be with, honest and with you every step of the way. She has a presence that makes you realize you are with a special person. She listens attentively to learn what your needs are and is knowledgeable to help you find what is right for you. She helped me sell my home and found the right new place for me. We jumped through some hoops alright. She always said "we'll be alright". And we were. I would personally recommend Sarah and her business to anyone looking to buy or sell a home. They just honestly don't come any better. I appreciate the opportunity to share my thoughts

Zillow User - cranker7
We worked with Sarah to purchase and sell our property in Westcliffe, CO. Her knowledge of the area is tremendous and she provided guidance when we needed. When we had to sell we turned to her again because we knew she would provide us the best possible service. At time when service is inexistant,
Sarah provides what we call white gloves service.
Zillow User -
moremiatzkiast